GOT QUESTIONS? WE'VE GOT ANSWERS!
So what, exactly, is Bust a Crust? It's Meals on Wheels' signature fundraiser, which generates proceeds that we use to help feed and provide services to our seniors in need. It's also your path to Thanksgiving Day happiness. We make it easy for you to serve your Thanksgiving dessert. All you have to do is place an order online for one (or more!) of our delicious pies, pick them up or have them delivered, and then keep your kids from eating them until Thursday.
We realize you may have more questions, so we created this list of frequently asked questions. If you can't find the answer to your question here, contact us at bustacrust@muchmorethanameal.org.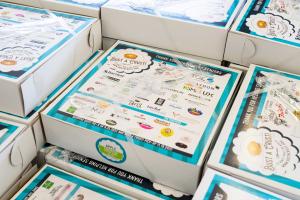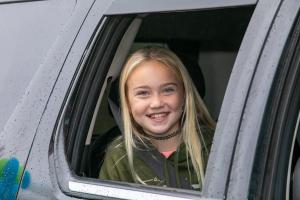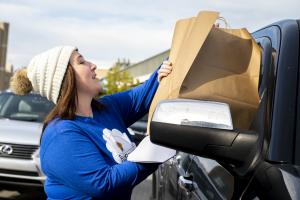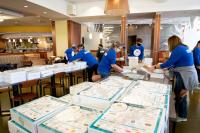 Between October 15-November 11, go to Bustacrust.org and click "Order now!" to place your order online. We offer four varieties to satisfy all tastebuds: Pumpkin, apple, pecan and sweet potato. Gluten-free pumpkin is also available. All pies are $25. You pay using a credit card at checkout.
On Saturday, November 19 (the Saturday before Thanksgiving), come to the Xavier University Alumni Center (1507 Dana Avenue, Cincinnati, Ohio 45207). We will meet you, greet you and bring your pies to your car.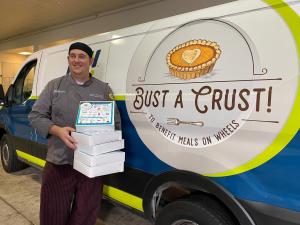 Our pies come from several sources. This year, we added Sara Lee as our primary sponsor, and the company is contributing pies. We also have several local bakeries, groceries and restaurants who serve as our "Pie Masters" and bake pies as well. 
Each year we also have a featured baker who contributes something special. This year, Walt's Hitching Post is offering Grace's Carrot Cake as a pie alternative. A limited quantity of these are available and usually sell out within one day.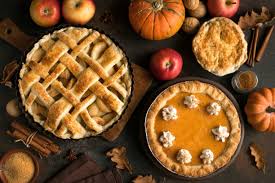 We offer four flavors: Pumpkin, pecan, apple and sweet potato.
Gluten-free pumpkin pies are also available.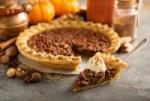 Yes. The pies are baked and ready to eat. Properly store them in the refrigerator or freezer when you get home. They are guaranteed to stay fresh to November 26.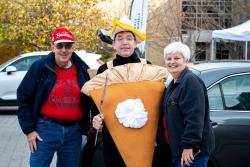 Proceeds from each pie your purchase goes directly toward helping provide meals and more to area seniors. All dollars raised stay in our community to help those in need.
This is the third year for Bust a Crust! and each year it has gotten significantly larger, allowing us to help more and more seniors. In 2020, we sold more than 1,700 pies and were able to help 7,000 seniors. In 2021, we sold more than 3,000 pies and were able to help more than 10,000 seniors. This year, with your help, we are looking to sell 5,000 pies.
Bulk Pie Sales
Don't simply give your team a SLICE of the pie. Give them the WHOLE pie.
We make corporate gift giving a snap with our bulk pie sales option.
Absolutely. Bulk orders (20+ pies) are welcome and can be ordered online at bustacrust.org. Specific pie flavors cannot be guaranteed with bulk orders. 
Orders of 20+ pies sell for $15 each.
Orders of 100+ sell for $13 each.
You can place your bulk order here.
NOTE: All bulk orders must be made by Friday, November 11.
We can also arrange for delivery of bulk orders.
For more information, contact bustacrust@muchmorethanameal.org or 513-661-2777.
The fair market value of each pie is $7. It is the responsibility of the purchaser to report for tax purposes.